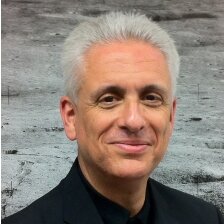 Chris Welch is Professor of Space Engineering at the International Space University in Strasbourg, France. His research interests include space propulsion, space exploration and microgravity physics.
Prof Welch is a Vice-President of the International Astronautical Federation, from which he received the Distinguished Service Award in 2015. He is also a Vice-President, Council Member and Fellow of the British Interplanetary Society, a Fellow of the Royal Astronomical Society, an Associate Fellow of the American Institute of Aeronautics and Astronautics and a member of the Institute of Engineering and Technology and the Institute of Physics.
A longstanding and passionate supporter of space education and outreach activities, Prof Welch sits on the boards of the World Space Week Association and the Spacelink Learning Foundation and the Advisory Board of the Space Generation Advisory Council. In 2007 he was Scientist in Residence at National Museum of Childhood in London and in 2009 he won the Sir Arthur Clarke Award for Achievement in Space Education. Other board memberships include the Arts Catalyst and the Initiative for Interstellar Studies.
Professor Chris Welch has also served as a special advisor on two government enquiries into UK space policy. A frequent commentator on space and astronautics, he has made more than 300 television and radio broadcasts and has also advised on a number of space-related television programs and films.
Job title:

Professor of Spacecraft Engineering - International Space University, Vice-President - International Astronautical Federation

Company:

International Space University

Website Url:

https://www.isunet.edu/

Connect With: