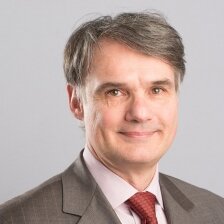 Michele Franci, Chief Technology Officer, Inmarsat
Michele Franci joined Inmarsat in August 2012 as Vice President of Global Xpress Commercial. In 2014 Michele was appointed as Chief Technology Officer, he is responsible for the Inmarsat space and ground infrastructure (network and access technology), including yield management, and product and service development. He is also in charge of the delivery of the Global Xpress programme, bringing it to its commercial launch, including regulatory and market access programmes.
Prior to joining Inmarsat, Michele worked at SES from 2006 to 2012, as SVP for Planning and Procurement, and was part of the Engineering management committee, responsible for the SES fleet management, mission design and development, satellite and launcher procurement and risk management. Before that, he worked at Arianespace. From having responsibility for initial mission management (including twelve launch campaigns) he became VP Business Development, leading the marketing group, including commercial strategy and proposals, long-term strategic development and sales oversight. Between 2000 and 2005 he was a member of Arianespace's Board of Directors.
Job title:

Chief Technology Officer

Company:

Inmarsat

Website Url:

inmarsat.com